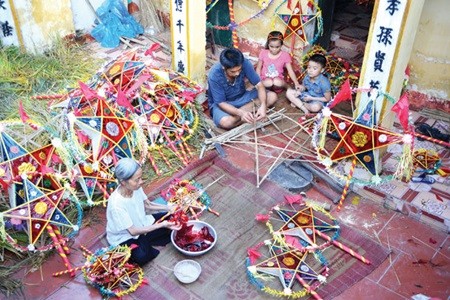 VNA/VNS Photo Quang Quyet
Vu Nhu Hau, a craftsman in Dong Hao Village in Hung Yen Province and his family create star-sharped lanterns, a popular traditonal toy for the Mid-Autumn Festival.
The festival, which is dedicated to children, is held on the 15th day of the eighth lunar month.
This year, the celebration falls on Sunday.