Viet Nam's most famous pianist, Dang Thai Son, returned to the Warsaw Philharmonic Hall 35 years after he won first prize at the 10th International Chopin Competition in the same hall.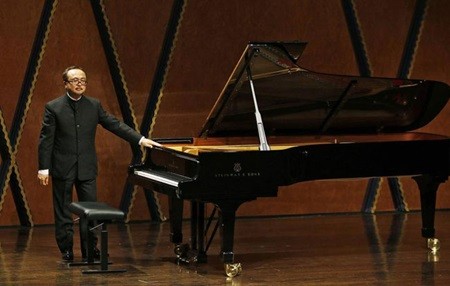 Back in town: Pianist Dang Thai Son entertains an audience at the Chopin and his Europe festival in Warsaw last week. — Photo dallasnews.com
He had been invited by the Chopin Institute to perform as part of the Chopin and his Europe festival, held from August 15-29.
"This is one of the most important concerts in my career," he told Viet Nam News after he played the Paderewski Concerto No. 17 to continuous applause of the 1,000-plus audience.
"Playing under the baton of Ashkenazy with the London Philharmonic Orchestra mean so much to me," he added.
The festival text described Ashkenazy as "one of the greatest musicians of the twentieth century", who has "built an extraordinary career" and "is an inspiring artist engaged in a vast range of activities".
Vietnamese audiences heard Ashkenazy playing live in Ha Noi's Opera House in 2012 during the 18th Hennessy Concert Series.
Among the audience were some of Warsaw's most important critics, who wrote that Son will always be welcome to play in Poland, according to a Vietnamese piano teacher who has lived in Warsaw for 25 years.
In concert on Thursday night, Son played Padarewski, Poland's most beloved composer after Chopin.