A trip to Viet Nam in July 2005 with a Vietnamese-American friend changed the life of Kenneth Bryda. After returning home, 38-year-old Ken decided to give up his business and return to Viet Nam to care for disabled children and help young Vietnamese people wanting to study in America.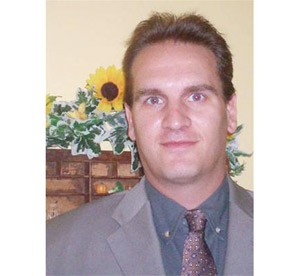 Kenneth Bryda
"My friend always said Viet Nam was very beautiful but I didn't believe it till I set foot in your country!" he exclaimed after his return.

He confessed to feeling hesitant about going to Viet Nam at first because he'd heard so many bad stories and hadn't know what to believe, which is why he'd only planned on staying for 20 days.

It wasn't until his 20th day in Viet Nam that Ken realized his prejudices were groundless, that he had figured out the country all wrong. He still feels some surprise that he actually stayed for five months.

What lured Ken to stay in Viet Nam for so long? "I was charmed by the beautiful, stretching beaches in Da Nang and Nha Trang and the ancient pagodas in Hue, but it was the Vietnamese people who made the strongest impression on me," Ken explained.

He will never forget the unexpected kindness and altruism of the Vietnamese people who befriended him, who were willing to help no matter how they little they knew him.

"Before going to Viet Nam, I had lived a selfish life and was only interested in myself. The simplicity of Vietnamese life made me change my way of thinking," Ken said.

In Viet Nam, he spends most of his time in Da Nang. "It is a very beautiful and peaceful beach city like Rhode Island, where I live in the U.S. I love Da Nang so much and think of it as my second home."

It was in Da Nang where Ken realized that young Vietnamese people were very dynamic, intelligent and keen to learn. Breakfast was usually at the New Life Café, where there were always students coming up to talk with him and ask questions about English grammar or learn about the American way of doing business.

Teacher Ken never asked for anything in return but they showed their gratitude by shouting him breakfast anyway.

"I was really surprised when I saw that they were more intelligent and better than me. Most of them could speak two languages and dreamed of becoming good businessmen in the future."

Ken is aware of Viet Nam's imminent membership of the World Trade Organization and realizes that many American companies will be coming to Viet Nam in consequence.

"Some American companies come to Viet Nam to exploit its cheap labor. But paying a worker US$60 per month is only to their benefit, not the workers'. I think the American people should compensate Viet Nam...," Ken said.

During this second stay in Viet Nam, Ken came up with the idea of starting a campaign and raising money for Vietnamese people to study in the U.S.

Ken said excitedly that his plans were working out well. At this stage he is waiting for the U.S. government to issue a license for his "Vietnam 2 America 4 Education" organization.

In a letter sent to American universities and American companies in Viet Nam, Ken wrote, "Why should we help Vietnamese students? Because it would be like a peace offering. Viet Nam can solve its own problems but, with a little help, it can boost the process."

These days he spends the evenings working in a shelter for disabled children and spares the daylight hours for his education campaign.

"This is my gift to Viet Nam, a thank you for helping me open my heart!" Ken said.