Đoàn Trần Anh Tuấn's animated film The Adventure of Egg, Lime and Chilly has won the first-place prize for the professions category at a cartoon contest held by the South Korean Cultural Centre.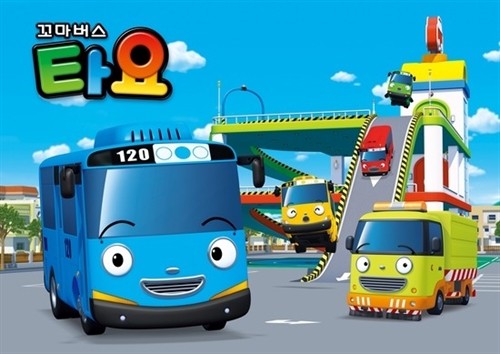 Animated film fest: An animated cartoon entitled Watch Car will be shown at The third Việt Nam-Korea Animation Cartoon Festival in Hà Nội. Photo courtesy of Korean Cultural Centre
The award ceremony was held yesterday to kick off the third Việt Nam-Korea Animation Cartoon Festival in Hà Nội.
Last year, the cartoon Lu and Robo earned Tuấn a second-place prize and a one-week visit to Chuncheon Anitown Festival in South Korea.
The Adventure of Egg, Lime and Chilly was the shortest film at the contest, which draws about 23 works from both individual filmmakers and studios across the nation.
The cartoon is three-and-a-half minutes in length and tells the story of an egg, a lime and a chili who help each other escape from a kitchen.
"I aimed to make a short cartoon that ended quickly, but was not boring to watch," said Tuấn, who is chief executive officer of Colory Animation Studio. The studio was founded in 2011, and its debut cartoon Under the Tree Shadow was welcomed by the online community.
The Adventure of Egg, Lime and Chilly was produced to train young artists at Colory Studio.
"I'm happy with the first-place prize at the contest," Tuấn said. "I wish that Việt Nam could organise a similar contest."
This year marked the second time the cartoon contest was held. It awards two first-place prizes and two second-place prizes to professional and amateur filmmakers.
A cartoon entitled Bông Hoa Mặt Trời (Sun Flower) by Việt Nam Animation Studio grabbed the second-place prize, and Nguyễn Thanh Tuyền and Huỳnh Anh Kiệt took first- and second-place prizes for the amateur filmmaker category. Both hail from HCM City.
The seven judges decided to give the first-place prize to Tuyền's film in the amateur category because it was professionally done, according to one of the jurors. However, the cartoon was made four years ago when Tuyền knew little about animated filmmaking.
"It was developed from motions illustrating curriculum software, which I made for the Software Development Company for students," Tuyền said.
Tuyền and Tuấn will have the chance to attend Chuncheon Anitown Festival in Korea.
Nine Vietnamese and Korean cartoons will be screened over the weekend at Âu Cơ Art Centre, 8 Huỳnh Thúc Kháng Street. Free tickets can be picked up at 49 Nguyễn Du Street.