Nguyen Thanh Tung, a Wushu sport champion, amazed all by taking part in Vietnam Idol song contest 2012, stunning all with a warm musical voice.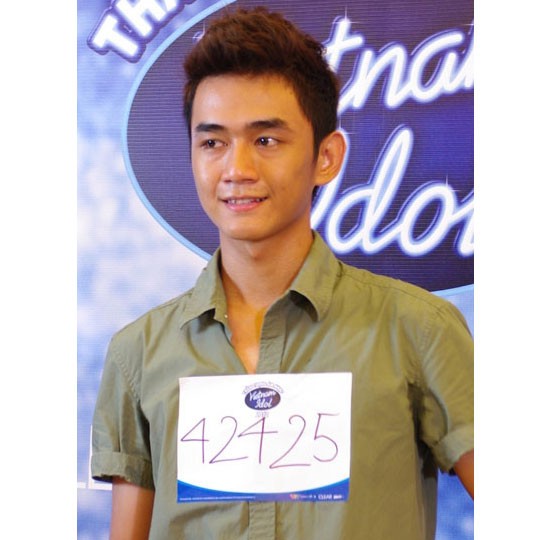 Tung at the Vietnam Idol contest
Tung rose in prominence as a sports personality ever since the Vietnamese Wushu sport team made its mark in Malaysia in 2005 at the international youth tournament.
At that time, Tung was only 13-years-old and was invited to take part in the tournament because of his practice and experience in the sport. He went on to surprise all by winning the silver medal for Wushu.

At the Asia Wushu Championship 2012, Nguyen Thanh Tung took home the second gold medal for Vietnam in the men's taijiquan (supreme ultimate fist) event with 9.61 points, beating Macau's Lao Chon In and Singapore's Weet Wee Key.

This year however, he once again surprised everyone by taking part in the Vietnam Idol song contest and become one of the 10 semi-finalists.

According to director Nguyen Quang Dung and singer My Tam, three of the judges at the contest were floored by Tung's rendition of two song numbers with his warm and magical voice. My Tam added that if Tung is willing to practice more to improve his performance, he will surely become an excellent singer.
Audiences named him 'Hot Boy of Wushu', as that sport has so far produced many hot girls like Phuong Lan, Thuy Hien, Tra My, Vu Thuy Linh, Nguyen Mai Phuong.

Tung said that in addition to enjoying playing Wushu, he is very interested in singing and playing the piano. He said "I have loved singing for years and have received a lot of support from relatives and friends in taking part in the contest this year. The contest is a new experience for me. Wushu and singing both require good performance, which I am used to so I was very confident on stage."

With a strong athletic body, his own fashion style and a baby face, this 20-year-old boy has strong allure for young girls of his age. At the age of 11, he started playing Wushu under Coach Phuong Lan, basically to improve his health as he was weak and suffering from asthma. Since then he has earned many medals for the country in this sport.