The National target program on energy efficiency for the 2011-2015 period (VNEEP II) said to date 15 production items with 10,082 product codes have energy labels stuck on, aiming to help save energy consumption.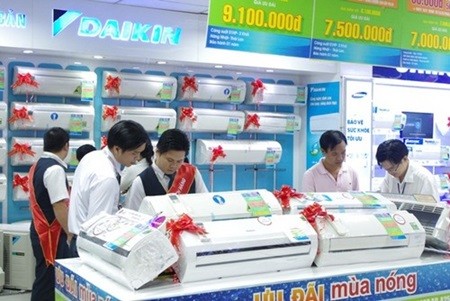 electronic home appliance products required to carry energy use labels -Photo: VNA
As many as domestic products such as electronic home appliances: lighting devices, air-conditioners, washing machines, electric cookers, water heaters and electric fans... used the energy labels were consumed over 90 percent.
Finding from latest survey, seven electronic household appliance products using energy labels will save electrical power of 3.1 percent.
The power savings from the households are forecast to reach 30 percent in 2030.