The 2nd Vietnam Book Day in Ho Chi Minh City, Ha Noi and Da Nang opened from April 18-21. On this occasion, many exchange activities are taken place, aiming to encourage and promote reading habit in the community and introduce historicak and cultural books to audiences through out the country.
This year's festival themed "Saigon book street- Ho Chi Minh City" aims to mark the 40th Anniversary of South liberation and national reunification. (April 30).
The event attracted many publishing houses, such as Kim Dong, Nha Xuat Ban Tre (Youth Publishing House), Ho Chi Minh City General Publishing House, Phuong Nam Book and more.
Many activities will be held during the event, such as workshops and talk shows, introduction of national anniversary-themed books, historical and cultural books as well as rare ancient and valuable publications.
The event is to encourage and promote reading habit in the community and raise awareness of using books as a tool for critical thinking. It will also celebrate appreciation for readers, writers, publishers, distributors, and other affiliates of the publishing industry.
The 2nd Vietnam Book Day in Hanoi also took place at Thong Nhat Park on April 17.
The book day offered a discount program to raising fund for disadvantaged students in the mountainous areas and soldiers in borders and on islands
Da Nang City also organized the 2nd Vietnam Book Day at the September 23rd Park on April 18, presenting to readers thousands of book titles; exhibition sections; introducing rare and valuable works, publications and books on Vietnam's sea, islands sovereignty.

2nd Vietnam Book Day in HCMC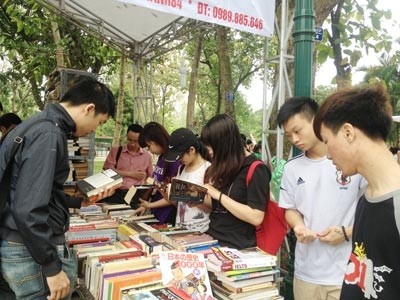 2nd Vietnam Book Day in Ha Noi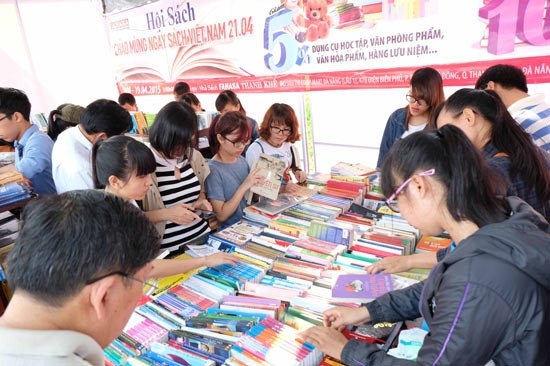 2nd Vietnam Book Day in Da nang