Site clearance and compensation of the planned Long Thanh International Airport is estimated to cost over VND13 trillion (US$613 million), reported the Dong Nai Province People's Committee Office on October 15.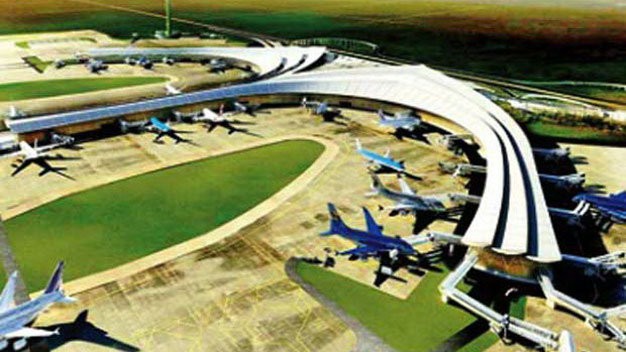 An artist's impression of the Long Thanh International Airport (Photo: chinhphu.vn)
Area planned for the project is accommodations of 4,541 households with 14,462 people. Of them are 3,400 workers, 2,470 farmers and 700 traders.
The project will affect 3,900 houses over 35,000 square meters, and 3,000 land hectares of local people which is accounted for 60 percent of total area in need of clearance for the project.
Deputy Chairman of the province People's Committee Tran Minh Phuc asked the departments of Natural Resources and Environment, Finance, and Construction and Long Thanh District People's Committee to quickly build resettlement and employment projects for the affected residents.
Prime Minister Nguyen Tan Dung has approved the project as per proposal by the Party Civil Affairs Commission of the Ministry of Transport and assigned the Commission to report the project to the Politburo for approval.