Vietnam's National Traffic Safety Committee yesterday announced in January alone the country had 1,716 traffic accidents killing 735 people and injuring 1,550 others yet the number of cases and deaths decreased by 21 percent and 24 percent respectively compared to same period last year.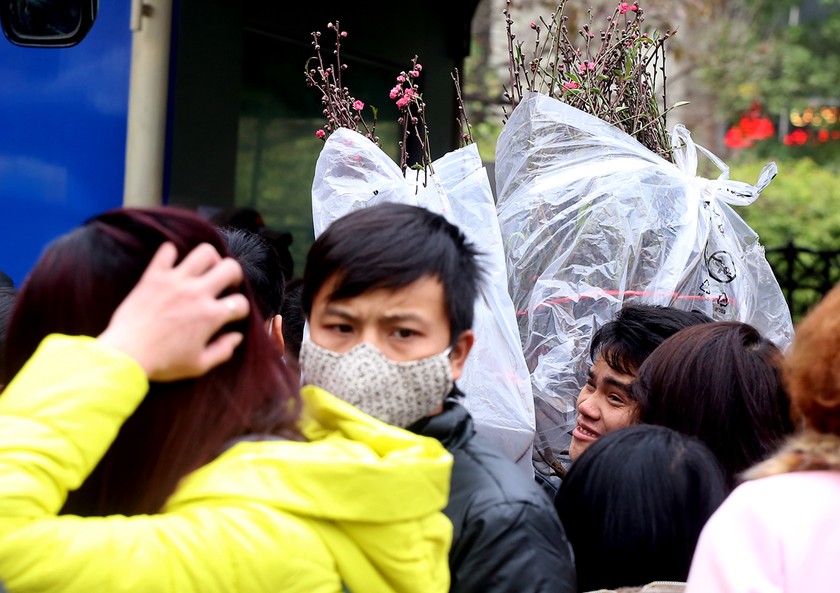 Workers wait for buses to return hometowns on February 5th, 2016 at My Dinh Bus Station in Hanoi.
In January, police officers in the country handled nearly 372,000 traffic violations collecting fines of VND267.6 billion (US$ 12,006,460) and seizing 1,900 cars; 47,500 motorbikes and 1,100 other vehicles as well as withdrawing over 29,00 driving licenses.
The committee called on people to strictly obey traffic regulations, not drive fast, wear helmet and not drive when drunk.
Normally, traffic accidents occur during Tet holidays because traffic density on highways is very high as people returned their homeland for Tet holidays.
In these days, people flocked to bus stations, causing traffic congestions in front of stations.