The Ho Chi Minh Communist Union Committee in Ho Chi Minh City this morning hosted a launching ceremony of the 22nd Green Summer Campaign 2015 attended by 80,000 young activists from July 19-August 16.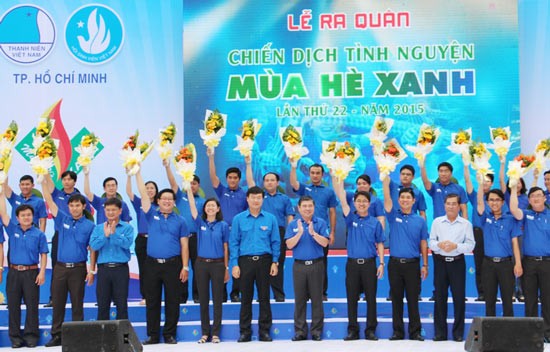 The Green Summer Campaign 2015 was launched in HCMC on July 19 (Photo: SGGP)
The campaign will take place in five suburban districts of HCMC, Phu Quy island district in Binh Thuan province, 12 southern provinces and Laos with key activities covering environmental protection, new rural development, traffic safety and programs for children.
Activist will repair and build 40 kilometers of roads and 10 concrete bridges in rural areas, clean up eight canals in HCMC and repair electricity system for 1,000 poor households in the city.
They will also implement work to advertise tourism in Phu Quy Island and organize amusement activities with historic themes for local children.
In Laos, the activists will provide agricultural expansion consultancy, transfer agricultural sciences and technologies, and teach Vietnamese.
HCMC authorities always create the best conditions for the annual Green Summer Campaign which is a positive and meaningful activity of the youth in the city, said HCMC Party Committee Deputy Secretary Nguyen Thanh Phong at the ceremony.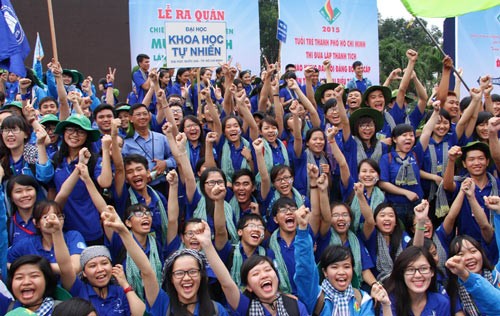 Activists at the launching ceremony (Photo: SGGP)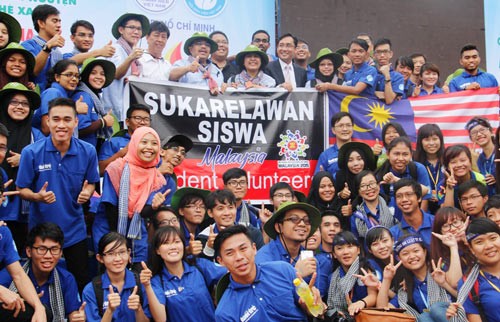 The campaign is attended by activists from Malaysia (Photo: SGGP)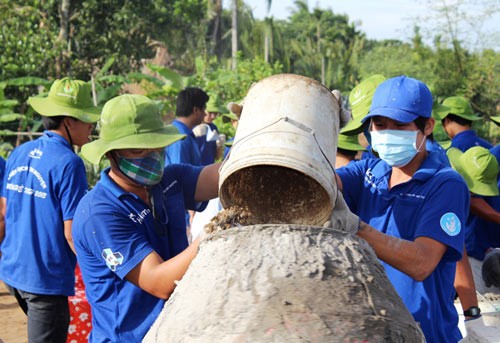 Activists build a concrete embankment road in Tra Vinh province (Photo: SGGP)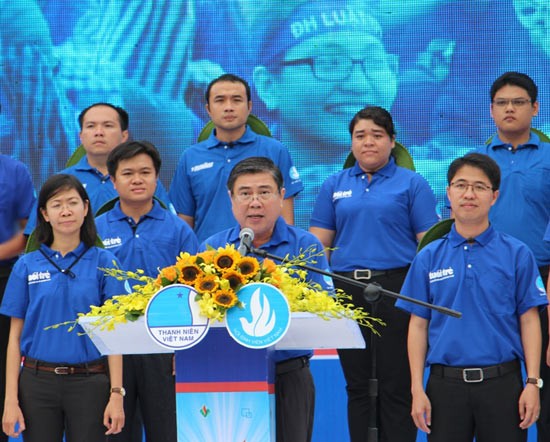 Deputy Secretary of HCMC Party Committee Nguyen Thanh Phong states at the ceremony (Photo: SGGP)