An incense offering ceremony was held yesterday at Nguyen Huu Tho's Commemorative House to mark the 97th anniversary of the late lawyer Tho's birth, an outstanding patriot and an excellent politician of Viet Nam.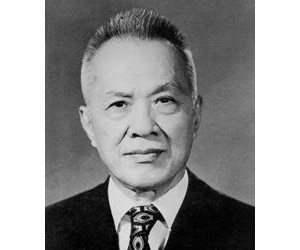 Lawyer Nguyen Huu Tho

Mr. Nguyen Huu Tho was born in the Mekong Delta province of Long An. He was a French-educated lawyer and a member of the French Socialist Party. He returned to Viet Nam to join the nation's liberation revolution. He supported the 1954 Geneva agreements but opposed the regime of South Viet Nam's President Ngo Dinh Diem. He was kept in detention but managed to escape.

During his career, Mr. Tho held many important positions in the Government including President of the National Front for the Liberation of South Viet Nam, Acting President of the Socialist Republic of Vietnam, Chairman of the National Assembly, and Vice President of the Central Committee of the Vietnamese Fatherland Front.

Amongst his many awards for his contributions are the Ho Chi Minh medal and the Gold Star Order, the highest honor given by the Vietnamese State.

Mr. Tho passed away in 1996 in HCMC.

In the commemorative ceremony, the Government Delegation and Long An citizens who attended the ceremony gave Mr. Tho's family two pottery vases engraved with Mr. Tho's portrait.