The Asian Development Bank (ADB) said Wednesday it had approved a supplementary loan of US$60 million for Vietnam to complete an irrigation and water management project that will boost growth in rural, urban and industrial areas of Ho Chi Minh City and surrounding provinces in the south.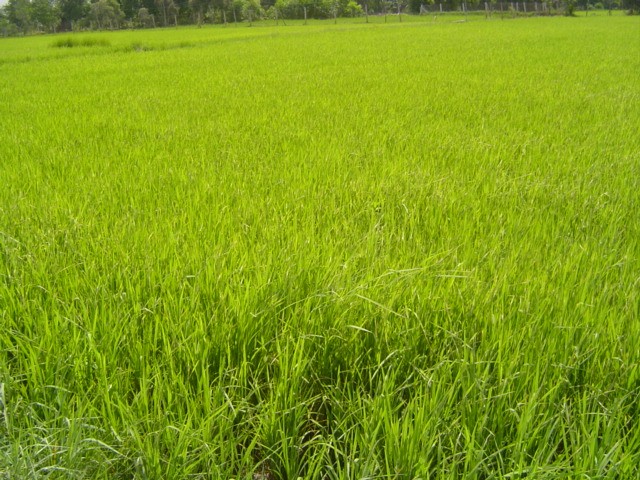 File photo of a paddy field in Vietnam. The Asian Development Bank says it has approved additional funding of US$60 million for an irrigation and water management project in southern Vietnam.

The loan is for the Phuoc Hoa Water Resources Project, with the French Government's development agency AFD providing a further US$25 million in cofinancing.
ADB said the bank and AFD had initially pledged a combined US$124 million for the initiative which will ultimately build irrigation systems and supply water for domestic, municipal and industrial uses, and to develop management skills in government oversight agencies and community water user groups.
"The goal of the project is to provide additional water in the Saigon and Vam Co Dong river basins for developing irrigated agriculture and to supplement existing supplies in Ho Chi Minh City and neighboring provinces," Dennis Ellingson, ADB's senior natural resources specialist, said in a statement Wednesday.
The original project was prepared in 2003, but delays in implementation and high inflation caused cost over-runs and a financing gap of over $131 million, according to ADB.
The bank added at the request of the government, which has earmarked the project as a key development priority, and following a review in 2008 with subsequent improvement in implementation, it was agreed to extend additional funds.
The new ADB loan will supplement the original loan which financed the construction of the Phuoc Hoa transfer canal to divert water from the Be River to a reservoir on the Saigon River. With supplementary financing, it will be possible to complete the original scope of the project including the construction of two new irrigation systems for agricultural development and intensification, ADB said.
The loan will also cover costs related to project management services and environmental measures linked to the protection of natural habitats, along with a portion of the land acquisition and resettlement costs for households affected by construction activities, added ADB.
The supplementary loan from ADB's concessional Asian Development Fund has a 32-year term, including an eight-year grace period, with an interest rate of 1% per annum for the grace period and 1.5% for the balance. Along with the AFD loan, the Vietnamese Government will supply an additional US$42.9 million, with farmer beneficiaries contributing $3.7 million in kind.
The Ministry of Agriculture and Rural Development is the executing agency for the project which is expected to be completed by the end of March 2014 at a total cost of $329.5 million, according to ADB.