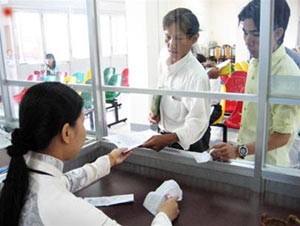 The Government has made a fresh move to support administrative reforms.
By November 1, all state administrative agencies must list all administrative procedures at their offices together with the names of officials in charge and the needed time to complete the procedures, the Prime Minister has instructed.
The instruction is the Government's fresh bid to continue accelerating the country's administrative reform efforts to increase the efficiency of state management.
State administrative agencies must also list at their offices citizens' rights to complain harassments by officials, as well as names and positions of those responsible for solving the denunciations.
State-run enterprises are also required to carry out these regulations.
At offices, officials and executives of state-run enterprises in charge of working with the public must wear name tags, which clarify their positions.
The PM has instructed government agencies to crack down hard on officials' working harassments.