Recent instabilities in gold and foreign currency markets have resulted mainly from illegal speculation and trading, and must be investigated and eliminated, the central bank has said.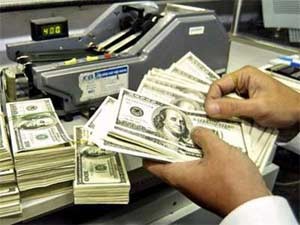 Control over the foreign exchange market will be tightened by the State Bank of Vietnam, ministries, and HCMC and Hanoi authorities to eliminate market cornering (Photo: www.gdt.gov.vn)
The State Bank of Vietnam (SBV) released the statement at a meeting December 16 with the ministries of Public Security, Industry and Trade, and Ho Chi Minh City and Hanoi authorities to seek solutions to tighten control over foreign currency trade and to stabilize the monetary market.
Illegal traders of foreign currencies have cornered the financial market by speculating hard currencies and spreading groundless rumors among the public, the SBV said. 
To tackle the problem, the bank and concerned agencies have agreed to join forces to crack down on the illegal practice.
The Ministry of Public Security will coordinate with the Ministry of Industry and Trade's Market Control Department in launching inspections at a number of jewelers and foreign currency traders to punish illegal trading acts or violations of regulations on posting goods prices in foreign currencies.    
The General Departments of Police and Security will conduct investigations to find out which organizations and individuals have attempted to corner the monetary market.
HCMC and Hanoi authorities will order concerned agencies to conduct joint inspections according to requests by branches of the central bank.
SBV Deputy Governor Nguyen Van Binh said the bank would hold monthly meetings with ministries and HCMC and Hanoi authorities to review their performance and seek new solutions to stabilize the country's financial and monetary market.
The bank also said it had issued a circular as a supplement to the Governor's Decision 09 on the granting of foreign currency loans by credit institutions.
Under the circular, such loans will be additionally applied to businesses that seek capital to invest in projects to produce goods and services for export.
Businesses applying for loans that are not included in Decision 09 must obtain prior written approval from the central bank.