Export turnover of farm products was up 2.8 percent over the same period last year to reach US$1.16 billion in January this year while import turnover of agricultural materials went down 3.1 percent to US$2.33 billion, reported the Ministry of Agriculture and Rural Development yesterday afternoon.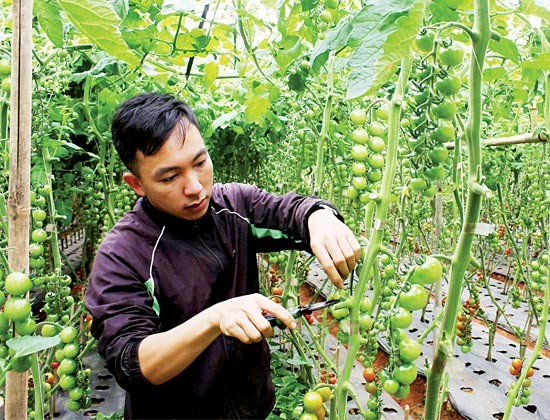 A farmer taking care of tomatoes for Tet holidays (Photo: SGGP)
Despite of export increase, rice market in the Mekong Delta has still been gloomy because of weak consumption and down prices.
Conversely some products, usually in much demand for Tet holiday, such as cashew nuts and chicken have seen prices on the rise especially in the southern region.
Tra fish price has been stable while supply scarcity has rocked shrimp prices. Shrimp production has been satisfactory while tra fish still difficult.