Vietnam's agricultural sector plans to conduct surprise inspections of agricultural materials trade, food hygiene and discharge of wastewater into irrigation facilities.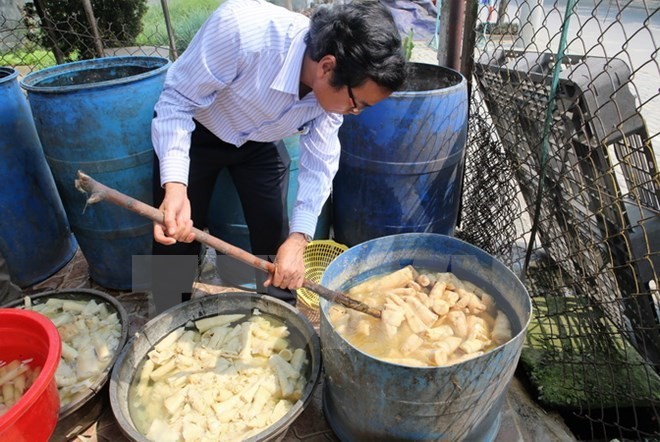 Illustrative image (Source: VNA)
For agricultural materials, inspection teams will focus on the quality of pesticides, animal feed, veterinary drugs, materials for seafood farming, and fertilizers on the market.
The inspectors will also scrutinize business and production conditions of factories and outlets.
In food hygiene, the inspection aims to discover and prevent the use of harmful industrial chemicals in food, animal feed and seafood farming.
Those injecting substances into shrimp or water into animals will be punished severely.
Inspection teams also focus on the discharge of waste and wastewater into irrigation systems, the quality of seedlings and young animals, forest exploitation and protection.
According to Nguyen Van Viet, chief inspector at the Ministry of Agriculture and Rural Development in 2016, specialized inspections proved effective, fining organizations and individuals a total of VND81.7 billion (US$3.67 million)