To satisfy the increasing number of people traveling between Indonesia and Viet Nam, starting on June 19, pioneering budget carrier AirAsia is launching a second direct flight between Kuala Lumpur and Ha Noi.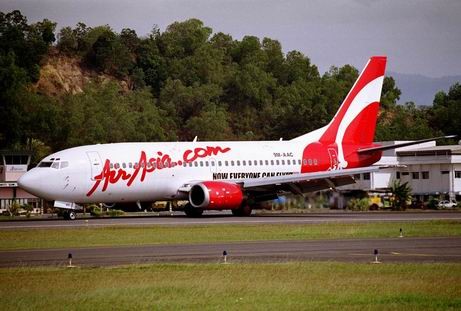 A plane of carrier AirAsia
The carrier is offering the service at a special promotional rate of US$15 for one way tickets booked between May 8, 2007 and May 10, 2007 for flights taking place between June 19, 2007 and March 29, 2008.

Tickets can be booked via the www.airasia.com website.
Ms. Kathleen Tan, Executive Vice President of AirAsia said, "The Kuala Lumpur-Ha Noi route carries a diverse mix of clients from business travelers to tourists. The added frequency will not only allow greater numbers of domestic clients to make weekend and business trips to Ha Noi but also provide international tourists with a cheap means to get there, from where they can take advantage of both the city's central location and AirAsia's extensive network to hop to their next destination within South East Asia."