Airbus Group pledged to assist Vietnam to find crashed aircraft CASA-212 and its black box to determine reasons at a meeting with the Vietnam Civil Aviation Administration yesterday.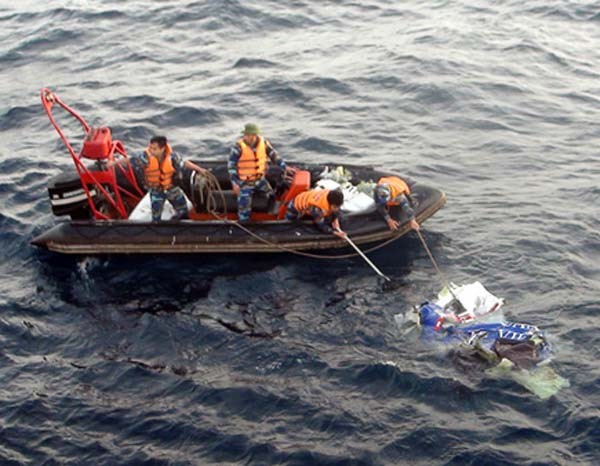 A search team finds CASA-212 aircraft's debris (Photo: Vietnam Coast Guard)
Afterwards, the group will give Vietnam highest technical assistance to decode data from the black box to investigate the crash and make clear causes.
The administration's head Lai Xuan Thanh believed that reason determination will help avoid possibly similar accidents in the future.
In related news, chairman of the Vietnam Fatherland Front's Central Committee Nguyen Thien Nhan last night visited pilot Nguyen Huu Cuong, whose life has been save by a fishing boat after Su-30MK2 crashed during a training at sea. He is treated at Central Military Hospital 108.

Related articles:
Body of crashed jet pilot taken ashore
Debris retrieved at sea is from CASA-212
Nearly 3,000 people search for two missing military aircrafts