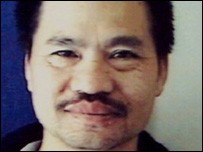 Do Cong Thanh
A US citizen has been arrested and charged with endangering Viet Nam's national security and plotting to attack the U.S. consulate in Ho Chi Minh City.
Do Cong Thanh, 47, is said to be a member of Free Vietnam, an anti-VietNam Government organization led by Nguyen Huu Chanh, an international terrorist.
Police say Chanh instructed Thanh to set up an online forum in April 2003, hoping to gather local and overseas reactionaries to their cause.
Thanh also belongs to the People's Democratic Party, an organization he founded with Nguyen Hoang Long and Tran Hoang Le in 2005 to agitate against the Communist party of Viet Nam with the final airm is to overthrow the Vietnamese government.
According to police, Thanh has confessed to breaking Vietnam's laws.