Thousands of students in Ho Chi Minh City participated in the sixth annual Waste Recycling Event themed 'Reduce, Reuse and Recycle' launched by the Department of Natural Resources and Environment on April 14.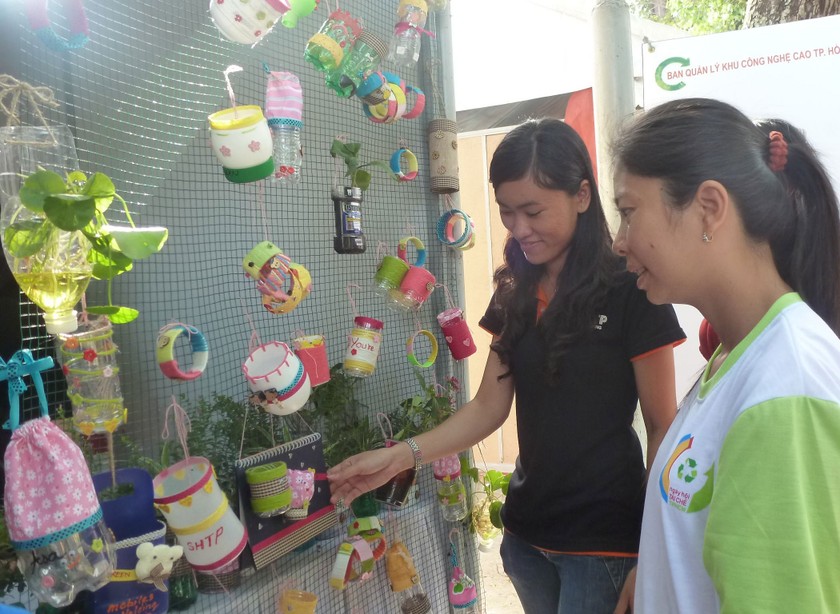 The most popular stall was one on recycling of waste material for gift products (Photo: SGGP)
The event took place at the Labor Culture Palace, in which various stalls guided people on how to classify solid waste; displayed technologies and process to recycle solid waste; and exhibited recycled products and environment friendly carry bags.
Students also exchanged their old school supplies and textbooks for new ones and attended a competition to make fashion items from waste materials. They were also guided in making decorative paper bags.
The stall that was guiding people to reduce and recycle waste into useful products drew the most crowds.
This year, the annual Waste Recycling Event aims to raise environment protection awareness among students.