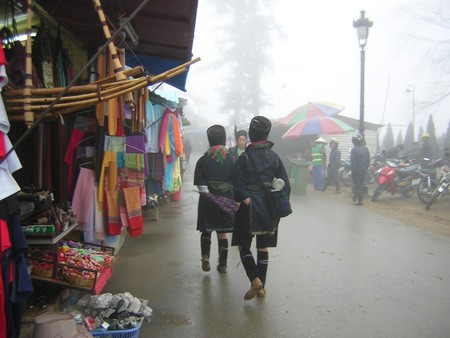 Sa Pa town shrouded in thick fog
Another cold front is heading in from China and will blanket northern Vietnam for a week from January 8, the Lao Cai Province Hydrometeorology Forecast Center has warned.
The weather bureau has also warned the central region to keep a lookout for possible frost since farmers are preparing for the winter-spring rice crop.
Northwestern and northeastern provinces and the Song Hong (Red River) Delta were shrouded in thick fog on January 4, the Central Hydro-Meteorological Center reported.
In the northwest, the temperature dropped to 5-6 degrees Celsius and suffered from hoarfrost.