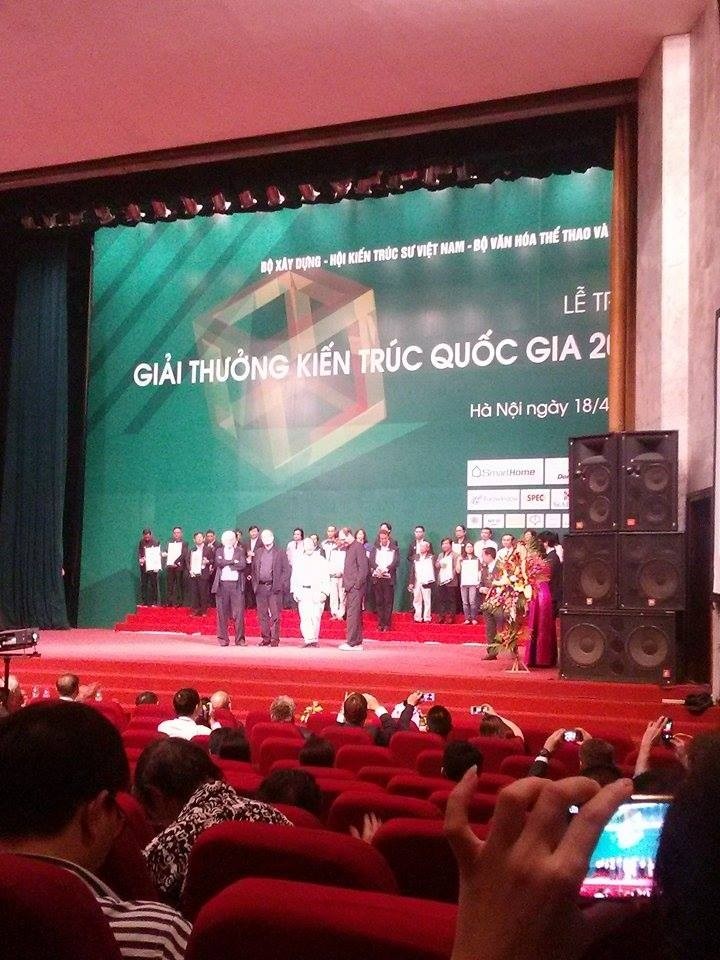 At the congress (Photo: ANh Quan)
Vietnam Architecture Association's ninth national congress which official opened in Hanoi yesterday put forward active measures for a sustainable, modern and environmentally-friendly architecture to feature the nation's culture and feature.
The congress also proposed measures to increase the association's role and responsibility to the society.  It elected the association's steering committee, chairman and other committees. Nguyen Tan Van was re-elected as the association's chairman for the new tenure.
Dinh The Huynh, Politburo member and Secretary of the Communist Party of Vietnam ( Central Committee, attended the congress highly appreciated the architecture and the profession in the period 2010-2015 when the sector has contributed greatly to change the country's appearance.
Huynh added that many architecture works of Vietnamese architects won high prizes; however, he also pointed out shortcomings in the profession that the association works weakly which leads to really excellent architecture works; accordingly he asked the association needs to develop its role more.

Related article:
Architecture Association congress to be held with 800 delegators