There were the youth in Argentina called the "Vietnam generation" who closely followed the brave struggle of the Vietnamese people and formed political opinions based on the teachings of Ho Chi Minh, Argentine history Professor Pablo Pozzi said November 22 at a seminar on President Ho Chi Minh.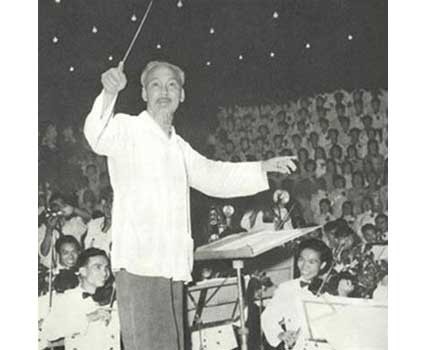 President Ho Chi Minh- a National Liberation Hero and World's Cultural Celebrity
More than 100 historians and scholars, and cultural activists from Argentina and Latin American countries took part in the seminar "Ho Chi Minh – National Liberation Hero – World's Cultural Celebrity" held by the Vietnamese Embassy in Argentina and the Argentina-Vietnam Cultural Institute.
Exploring Ho Chi Minh's ethics and contribution to national liberation, the seminar highlighted his influence on other colonized nations to become independent.
Historians at the seminar also discussed Ho Chi Minh's place in Latin America's heart, his contribution to literature and arts; and lessons he left regarding education, human development, and international solidarity.
President of the Argentina-Vietnam Cultural Exchange Institute Ms. Poldi Sosa Schmidt said that revolutionary ethics were a fulcrum for Ho Chi Minh to overcome physical and spiritual difficulties, and achieve his nation's independence.
Mr. Pascual Albanese, deputy president of the Institute for Strategic Studies of Argentina, said that today Vietnam is carrying out Ho Chi Minh's will in building a socialist society and achieving success in economic and social development.