The 2015 ASEAN ministerial- level meeting on the environment was opened in Hanoi on October 29.

Speaking at the opening ceremony, Minister of Agriculture and Rural Development of Vietnam Cao Duc Phat said: "The ASEAN Agreement on Trans-boundary Haze Pollution is an environmental agreement signed in 2002 by ASEAN nations, aiming to reduce haze pollution in Southeast Asia. Hence, the regional countries should cooperate closely in detailed plans to protect the environment and cope with climate change".

ASEAN members worked together to conduct the solutions to fight climate change and the target of a haze free ASEAN by 2020.

The minister Cao Duc Phat also affirmed that Vietnam pledges to support human resources to protect and develop forest plans, and actively practice exercises about fire prevention and fighting.
The meeting was organized monthly after uncontrolled forest fires occurred in Indonesia. Haze pollution from the forest fires affected to many countries in the region.
Vietnam, Myanmar, Laos, Cambodia and Thailand have faced dry weather from January to March. and Indonesia, Singapore, Malaysia, Brunei, and East Timor from June to September have also experienced dry weather.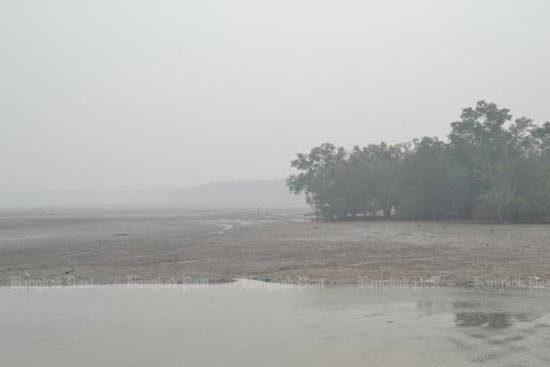 Forest fires in Indonesia have caused thick smog in Vietnam and other countries. Photo: SGGP