Australian Ambassador to Vietnam Craig Chittick and World Bank Country Director for Vietnam Ousmane Dione signed a deal on April 11, to extend their partnership on supporting Vietnam's sustainable and inclusive economic reform agenda.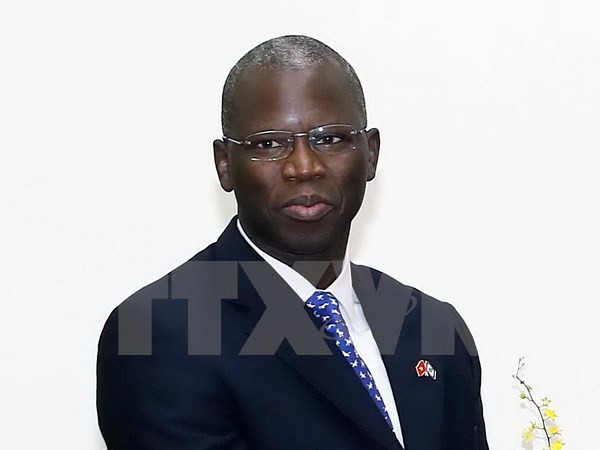 World Bank Country Director for Vietnam Ousmane Dione (Source: VNA)
Accordingly, Australia will provide 25 million Australian dollars to the World Bank to implement this partnership over the next five years.

Assistance for Vietnam during the period will focus on the areas of trade and competiveness; transport; ethnic minorities; Mekong delta and gender with two crosscutting issues of gender and innovation.

The partnership will help Vietnam implement reform priorities identified in the Socio-Economic Development Plan 2016-2020 (SEDP).

"One of the great achievements under the first phase of the partnership was to support the Government of Vietnam to develop the Vietnam 2035 report – a bold and ambitious vision for Vietnam's economy in the next 20 years," said Craig Chittick.

The Australian diplomat added that in the second phase, Australia will work with the World Bank to support Vietnam to implement the vision for the sake of all citizens.

Ousmane Dione noted, "The first partnership created a strong synergy to support Vietnam's development agenda. We have seen joint work in critical policy and reform areas enabling greater impact and influence than by working individually. This stepped up engagement will be mutually beneficial and help deliver stronger development results for Vietnam".

The partnership between Australia and the World Bank was established in 2012.