Australian Ambassador to Viet Nam Bill Tweddell on August 20 launched an Australian-funded water treatment plant that supplies clean water for residents in the Mekong province of Dong Thap.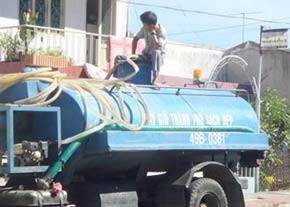 Efforts have been made in Viet Nam to improve access to clean water in rural areas
The facility, which is part of an Australian-funded water supply and sanitation project, brings clean water and improved sanitation to more than 111,000 people in Sa Dec Town, where the plant is located, and surrounding areas.
Mr. Tweddell said, "Providing access to clean water and sanitation is a strong focus of our development cooperation. I am pleased that through our cooperation with the Dong Thap Provincial People's Committee, we have been able to support Sa Dec Town."
The Australian-financed water supply and sanitation project started in 2001 and is improving living conditions for around 280,000 people in the Mekong towns of Bac Lieu, Ha Tien and Sa Dec. The Australian Government contributes A$48.9 million to the project, including A$15 million for the Sa Dec water plant.