The Civil Aviation Administration of Vietnam said November 10 it is investigating an accusation by two foreign engineers working for Jetstar Pacific Airlines that the budget carrier has repeatedly violated safety regulations.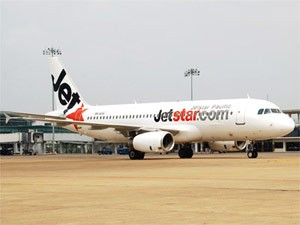 A plane of JPA. The Civil Aviation Administration of Vietnam is investigating an accusation that the carrier has violated safety regulations. (Photo: VietNamNet)
Australians John Bernard and Digger King complained to the CAAV November 2 that JPA allowed planes to take off even if their engines are cracked or eroded beyond allowed limits.

During inspections by aviation authorities, it concealed the actual situation, Mr. Bernard said.
JPA carries out repairs and maintenance works unsystematically and uses replacement parts without checks before flights, he alleged.

As a result, many flights are delayed or cancelled or face problems, he said.

The two engineers said many JPA engineers, both foreign and local, are unhappy with the situation but do not dare protest for fear of being dismissed.

He himself was given a warning for raising the issue of aircraft safety before being abruptly sacked without explanation on September 15 by the company's deputy technical director, Jerry Woods.

Mr. King said he was forced to go on three months' unpaid leave, again without any explanation. He said the firm wants to fire him since it has said that after the three-month period he would be re-employed only if it needs him.

The CAAV inspection team is trying to find out if JPA has committed infringements and how serious they are.

Any firm that violates aircraft safety regulations will be punished under provisions of Decree 91/CP. In serious cases, its license will be revoked.

In a related development, JPA said general director Luong Hoai Nam quit his job with effect November 10. Le Song Lai, deputy head of sovereign fund State Capital and Investment Corporation, which hold a 70 percent stake in the carrier, has taken over as acting general director.
Related Articles: