Several banks in Vietnam are set to cut lending interest rates for dong to 17-19 percent per year to ease the financial burden on businesses.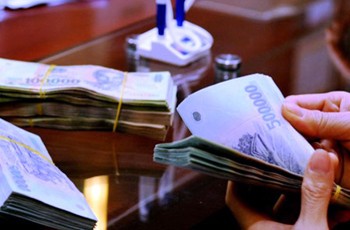 Money cost is set to reduce in Vietnam as banks are set to cut their loan interest rates
This move came after the State Bank of Vietnam met with 12 major commercial banks in Hanoi over the weekend to discuss measures to reduce loan interest rates.
Many of the banks agreed to reduce their rates, but only for short-term loans.
Vietnam's Export Import Bank (Eximbank) will now provide VND3 trillion (US$142 million) in loans with interest rate of 17 percent per year for export enterprises; for purchase of raw materials for production, payment of products and for processing costs.
The Bank for Agriculture and Rural Development (Agribank) will offer VND7.2 trillion (US$343 million) in loans with interest rate of 17-19 percent a year to agro and aqua export companies. This will only be applicable for loans valid for a period of one year or less.
Similarly, the Saigon-Hanoi Bank (SHB) will also provide VND2 trillion (US$95 million) in short term loans with interest rate of 17-18 percent for agriculture and rural development. The loans will be released from August 29 till the end of December.