Belarusian President Alexander Lukashenko will pay an official visit to Viet Nam from December 10 to 12 at the invitation of his Vietnamese counterpart Nguyen Minh Triet.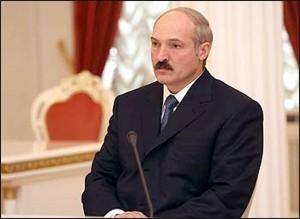 Belarusian President Alexander Lukashenko
The purpose of the trip is to boost the established friendship and especially economic ties between the two nations.
 
Turnover from trade between Belarus and Viet Nam is estimated to reach US$50 million in 2006.
Viet Nam exports mainly latex, rice, seafood, tea and cashew nuts to Belarus, and imports chemical fertilizers, trucks, tractors and auto parts from the Eastern European nation.
Since the two countries established diplomatic relations on January 24, 1992, many important agreements have been signed, creating a legal framework for long-term cooperation.
Belarus opened an embassy in Viet Nam in 1998, five years before Viet Nam did the same in Belarus.
At the fifth session of the Viet Nam-Belarus Inter-Governmental Committee in Ha Noi last December, the two countries agreed to expand their cooperation in trade, industry, energy, agriculture, petrochemicals, education and training.
In preparation for the president's trip, Belorussian Deputy Foreign Minister Victor Gaisenok arrived in Viet Nam on October 29 for a three-day visit.