Representatives of more than 30 companies in the Belgium province of East Flanders and three European universities are visiting Viet Nam from February 19 to 28 to sound out business and cooperation chances.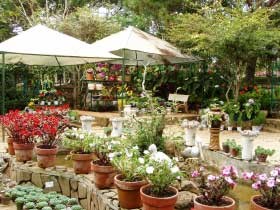 A flower garden in downtown Da Lat City, where the European delegation will come to see flower farms (Photo: Tuong Thuy)
The three universities are Ghent in Belgium, Wageningen in the Netherlands and Trondheim in Norway.
The visitors will meet with the business community in Ho Chi Minh City, representatives of the Ministry of Education and Training, Ha Noi Technology University and Can Tho University. They will also visit flower farms in the Central Highlands city of Da Lat, and shrimp farms in Khanh Hoa Province on the central coast and Can Tho City in the Mekong Delta.
The East Flanders officials have invited Viet Nam to the 61st Accenta Fair, an international consumer goods fair, in East Flanders in September 2006.