A 3,800 square-meter house in the Quoc Oai district of the northern province of Ha Tay was moved Wednesday by Do Quoc Khanh, Director of Vietnam Subsidence Prevention Co., Ltd., a famed building relocator.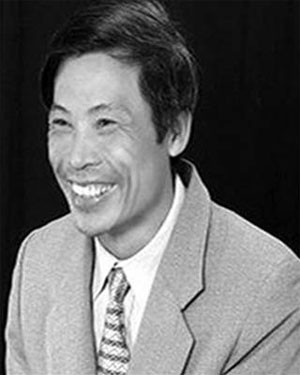 Director Do Quoc Khanh
The company of the 53-year-old, locally known as the 'Genie of the North', was hired to move a 3,000 ton, two-storey house near the Lang-Hoa Lac Highway in Bac Phu Cat Industrial Zone, some 25 km away from Ha Noi.

The relocation, to a spot some 50 meters from the house's original site, is expected to take 10 days and is part of site clearances for a project supplying clean water from the Da River to Ha Noi.

Sources at the Ha Noi University of Construction said this be the biggest relocation ever made by the 'Genie'.

The building, which belonged to Ha Noi Telecoms and Information Manufacturing Association, was built in 2001 but left unused due to inappropriate planning.

Mr. Khanh earned his masters degree for cybernetics in the Czech Republic and worked thereafter as an unspecified expert in construction, irrigation and subsidence prevention, which is apparently the art or craft of keeping things from sinking or subsiding.

He is famous for having relocated some tilted structures, like a water supply project in Hoa Binh province, an eight-storey building in Ha Giang, an historic three-storey house in Ha Noi, and the Vietnam Traditional Operetta Theatre in Ha Noi.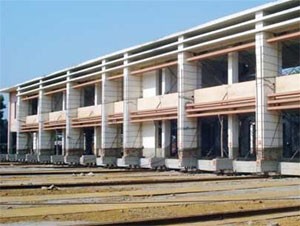 The 3,000 ton two-storey house in Ha Tay province
Previously, in the south, another Vietnamese man dubbed the 'genie' was hired to move a 1,500-ton, two-story house in Binh Thuan province 11 meters from its original site.

Nguyen Cam Luy, 56, and his company moved lock, stock, and barrel the 960-sq.m. house in the Vietnam-France Tourism Complex in Ham Thuan Nam district.

The relocation was decided upon to offer a better view of Ke Ga, the country's highest lighthouse, from the complex's restaurant.

Related story:
1,500-ton House Moved by Vietnamese Farmer