Binh Dinh province's leaders yesterday organized a solemn ceremony to celebrate the 50th anniversary of the victory of An Lao district (7.12.1964-7.12.2014) and received the 3rd class Independence Medal of State president Truong Tan Sang offered An Lao leaders and people.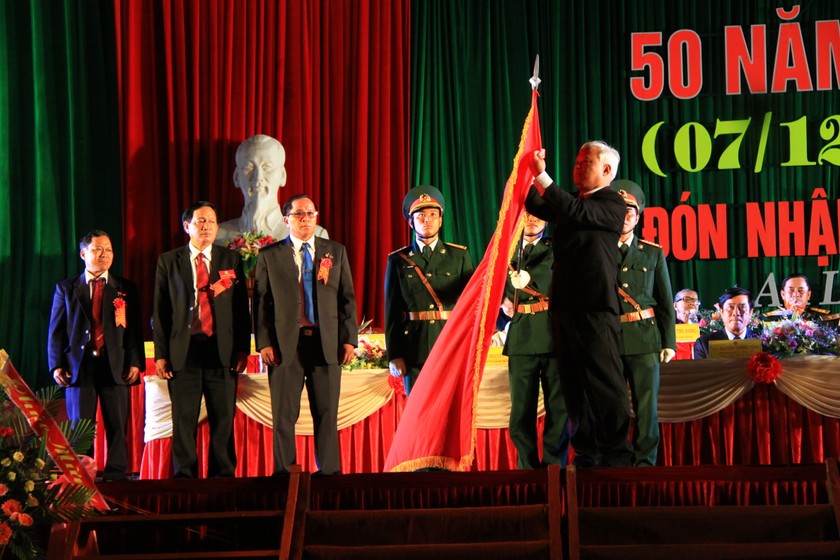 Binh Dinh leaders receive the third class Independent Medal of State President at ceremony – By D. Le
Mr Uong Chu Luu, member of the Central Party Committee, vice National Assembly Chairman; Major General Nguyen Trong Huy, deputy commander of the 5th military region and delegates in the central and provinces; Vietnamese heroic mothers and veterans attended this ceremony.
Speaking at ceremony, Mr Uong Chu Luu appreciated highly the solidarity of leaders and people in An Lao district of Binh Dinh province during past 50 years. 
He hoped An Lao leaders and people will maintain that unity of the spirit and continue developing An Lao district to be a stronger district in upcoming times.
An art program themed "An Lao victory-50 years with glorious history" was also performed by famous artists, singer nationwide.