Vietnamese fishing vessel BD 97679 TS carrying five fishermen was suddenly in danger of sinking at 368 nautical miles of the southeastwards of Da Nang at 12 pm on January 22, reported Vietnam Maritime Search and Rescue Coordination Centre (VIETNAM MRCC).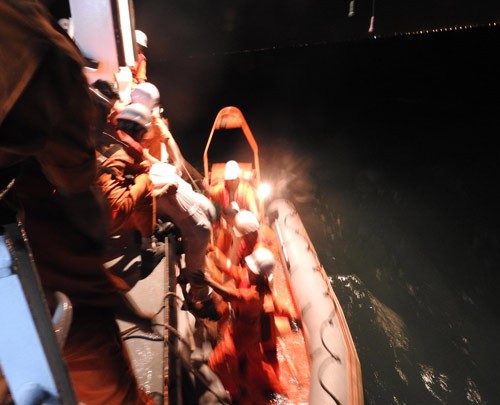 The accident occured in the midnight
Accordingly, the fishermen were residents of Hoai Hia commune of Hoai Nhon district in Binh Dinh province.
After receiving the emergency information, the Vietnam MRCC called on ships and fishing vessels near position of the accident collaborated with Philippines Coast Guard to help the ship in distress.
At 10: 21 am, British Innovator Ship sent an email to the Vietnam Maritime Search and Rescue Coordination Centre to announce its position near the ship in distress about 60 nautical miles.
By 7:35 pm yesterday, the foreign ship recued and brought five fishermen to safety place.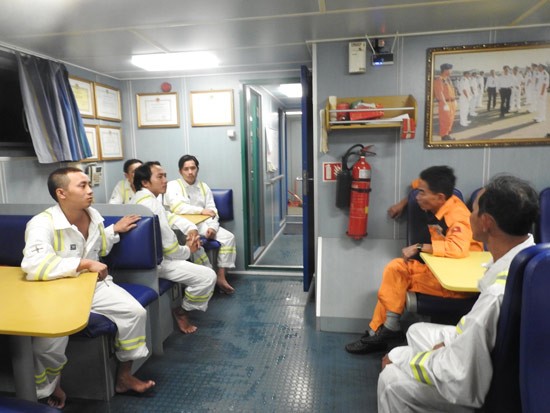 Five Vietnamese fishermen in white shirts were taken to safety place.