Women owned businesses and businesses using lot of female workers have met difficulties because assistance policies have been short or yet to promote effectiveness, said delegates at a seminar hosted in Hanoi on March 3.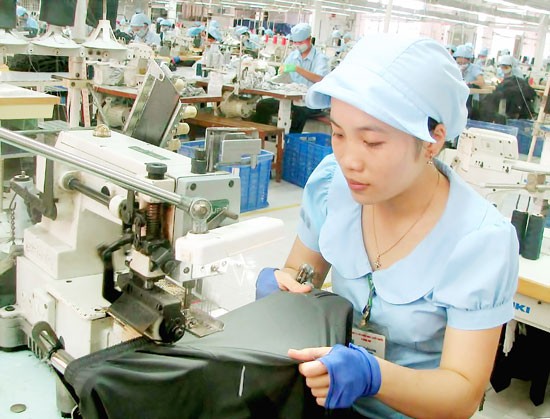 A female worker at an FDI firm in Long An Province (Illustrative photo: SGGP)
Surveys in Hanoi, Ho Chi Minh City, Can Tho and Hai Duong show that most businesses do not know regulations on assisting women owned firms are existing , said reports of Mekong Business Initiative (MekongBiz) project financed by the Asian Development Bank and Australian Government.
Some are aware of these regulations but do not know how they are and how to get the assistances.
 
They need to be provided with information on polices, market, resources publicly, transparently and accessibly.
 
Women owned businesses in Vietnam have made positive contributions to socioeconomic development, said the reports. The country now has 24.8 percent firms operated by women, creating 1.63 million jobs and submitting nearly VND62 trillion (US$2.78 billion) to the state budget.
 
Besides, they have contributed in reducing poverty and gender inequality; improving women's position, investment in education and health especially to girls; and increasing investment potentials in the future.
 
Many businesses said they had been inaccessible to assistances for complicated and time consuming procedures and without guides, according to deputy chairman of Hanoi Women Entrepreneurs Association Nguyen Thu Ha.
 
While policies supporting women owned firms are short and limited, there are many policies assisting female workers, creating a burden on these firms and discouraging them to recruit women.
 
They comprise obligatory regulations on working environment and conditions to women, 'period leave,' and an hour off a day to those women who have babies under 12 months.