The chairman of the Hoang Anh Gia Lai Joint Stock Company Doan Nguyen Duc has become the first individual to own a private plane in Viet Nam.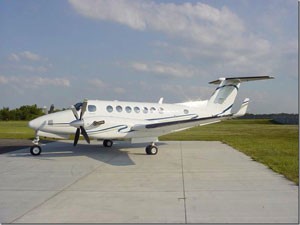 A Beechcraft King Air 350 plane
Duc paid 7 million USD for the US-made Raytheon Aircraft brand, the Beechcraft King Air 350, Series FL-417, which has a 12-seat capacity.
The deputy director of Vietnam 's Civil Aviation Administration, Lai Xuan Thanh, said the Law on Aviation allows private ownership of planes.
The law also requires that the owner have an aviation licence, a licensed air crew and pilot, and approval from the Ministry of Defence to fly within the country.
The Vietnam Airport Service Company will process all the necessary legal documents required for Duc's ownership of the plane for business purposes.
It is surprised at the news that there is no tax on imported planes. The press raises their voice to ask the Ministry of Industry and Trade to explaine the situation .