Milk is an essential foodstuff, yet locally-made dairy products account for just 30 percent of the market, despite its cheaper price and equal quality. With the Vietnam Youth Association recently starting two promotion campaigns, "Vietnamese give priority to consuming Vietnamese commodities" and "Vietnamese youth stand by Vietnamese goods," it may be a good time to review prejudices against domestic milk.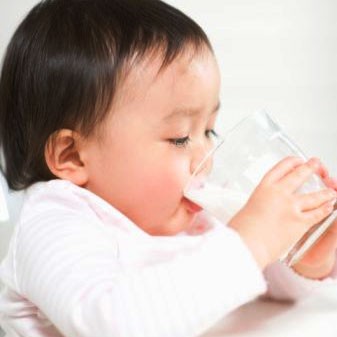 Gene determines a child's intelligence rather than supplements in milk, said Dr Huynh Van Son from the HCM City University of Education
A July inspection of imported milk prices discovered that importers and distributing companies spent much on advertising.
Subsequently, the prices of imported milk was 2.5 times higher  than local products, despite having the same ingredients, nutritional value and effects.
After companies changed packages and claimed that they have DHA, ARA and Tourine supplements, supposedly helping brain development, the prices of products can soar ten to 15 percent.
The Vietnam Standard and Consumers Association last week held a seminar, "Vietnamese should drink Vietnamese milk," to raise customers' awareness.
Nguyen Thi Lam, from the National Nutrition Institute, advised parents to pay attention to basic ingredients like protein, fat, calcium and iron when choosing the foodstuff rather than advertised supplements.
The rate of malnourished children due to a lack of basic ingredients is quite high, according to the institute's statistics.
Dr Huynh Van Son, a psychologist, from the HCM City University of Education said genes largely determine a child's intelligence, while only 30 percent of development can be attributed to nutrition, living environment and education. Parents should not therefore expect these DHA, ARA or Tourine supplements to help their children's intelligence.
At present, adding supplements into foodstuffs is common practice yet the government can only test basic ingredients.
Some malnourished babies have been treated by the Nutrition Institute although they drink foreign milk. This is because low-income parents build up expectations on imported milks but later they cannot make ends meet so they reduce milk or dilute it.
Ms Lam advised parents to choose domestically-made dairy products to avoid such circumstances.
Milks by Vinamilk, Nutifood and Hancofood meet children's growing demands yet their prices are proper for meager income parents, she added.
In response to the campaign, "Vietnamese give priority to consuming Vietnamese commodities," milk companies have reduced prices. For instance, Hancofood will cut prices by 30 percent for its Dollac powdered milk for private pre-schools in suburban districts of Ho Chi Minh City from September to November.