The Can Tho Police Department on Jan. 26 arrested a man in the Mekong city for faking the Prime Minister's and the state bank governor's notes that say he holds a big source of funding available for soft loans.
The man is called Tong Van Binh, 33, a resident in Vinh Thanh District in Can Tho.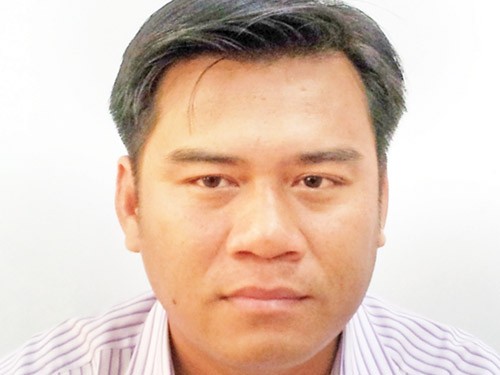 Tong Van Binh at a police office (Photo: Thanh Nien Newspaper)
According to police, during the late months last year, he regularly appeared at various company headquarters, shaking hands with businessmen and told them that he held a fortune of over VND6 trillion (US$287.7 million) from public funding.
Also according to police, he showed them the Prime Minister's note which reads "the Prime Minister instructs the Ministry of Finance, the State Bank of Vietnam to pay Mr. Tong Van Binh VND6.068 trillion from the State budget." He promised to supply soft loans to enterprises in need of cash.
Police said some companies have paid him hundreds of millions of dong with the hope of getting soft loans from him.
Can Tho Police are investigating the fraud case.