Canada gave an additional US$330,000 to a three-year project in Vietnam, which will help improve the detection, investigation, prosecution and trial capacities of law enforcement regarding money laundering.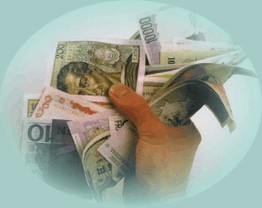 Money laundering has become a global issue, which has impacts on every country, including Vietnam. (Photo: UNODC)

The funding was made under an agreement signed April 17 in Hanoi between Canada's Deputy Minister for Foreign Affairs, Leonard Edwards, and Narumi Yamada, Representative of the United Nations Office on Drugs and Crime (UNODC).

This move begins a new stage of the Canada-Vietnam cooperation in preventing financial flows from terrorist and criminal groups, said the Canadian Deputy FM at the signing ceremony.
This funding brings the total aid granted by Canada, to the $1.03 million project, to more than $700,000.

The cooperation between the Vietnamese government and UNODC in implementing this anti-laundering project since July 2007, has brought concrete results in building the capacity of legal and law enforcement institutions, including training over 500 judicial and law enforcement officials for the country, Ms Yamada said.

Money laundering has become a global issue that has impacts on every country. Vietnam, with booming trade and investment activities, is in need of effective measures to cope with it, UNODC commented.