Central Highlands provinces have poured over VND 17 trillion (about US$ 770 million) into transport infrastructure in the last five years, according to the Central Highlands Steering Committee.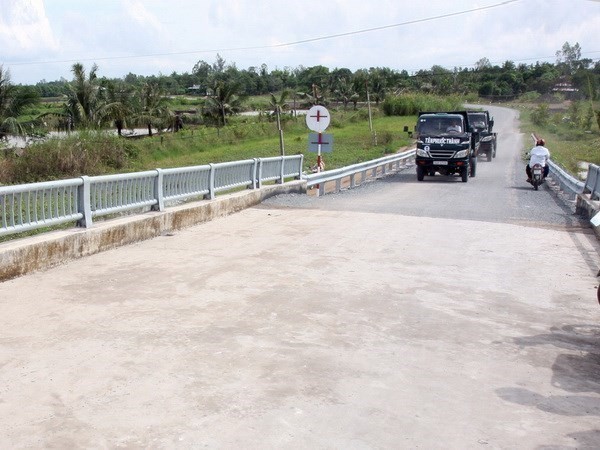 Central Highlands invests VND 17 trillion in transport infrastructure. (Photo: VNA)
Of the figure, ethnic-minority groups in the region contributed about VND 740 billion (US$ 34 million), accounting for 4.44 percent of the total capital. The rest was sourced from international organisations and official development assistance funds.
The money was spent on building 1,500 kilometres of roads and 474 bridges. As many as 11,500 kilometres of rural roads were asphalted in the period.
The region's transport network has a total length of 39,800 kilometres with 48 percent of its roads concreted.
Currently, all of the region's communes have roads for cars to their centres, contributing to local socio-economic development and national security.
However, transport infrastructure investment in the region has remained asynchronous and not fully fleshed-out, said the Steering Committee.
The Committee has petitioned the central government to implement policies to mobilise more resources to upgrade the network, especially in remote areas, in accordance with the plan for the rural transport development by 2020.
The Central Highlands, one of the poorest regions in Vietnam, consists of Dak Lak, Dak Nong, Gia Lai, Kon Tum and Lam Dong provinces.