Part of the construction of DakR'Tih Hydroelectric Plant, which has been underway for six months by Construction Corporation No. 1, is now ready for flood prevention in the Central Highlands.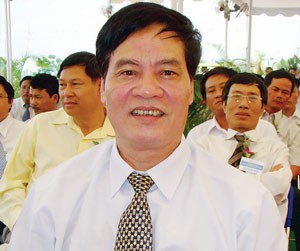 Mr. Nguyen Trung Nhuong, Deputy Director of the Construction Corporation No.1

The building of part of the hydro-electric power plant, the construction of preventive flood walls, has been completed and is now ready for flood alerts and river water quality control, said Mr. Nguyen Trung Nhuong, Deputy Director of the corporation, in an interview by a Sai Gon Giai Phong reporter.

The plant, located in Dak Nong Province, is expected to produce 641.1 million kWh per year, with a total capacity of 144MW. In addition to its main dam, the plant also has three secondary dams and one canal.

Using water from Dong Nai River and other rivers and streams in the region, DakR'Tih will supply both electricity and water for thousands of hectares of vegetable farms, contributing greatly to the economic and social development of the Central Highlands area.

The Dakr'Tih project has a total investment capital of US$200 million provided by Construction Corporation No. 1, the National Development Support Fund and two French banks, BNP Paribas Private Banking and the Societe Generale Bank.

Mr. Nhuong said that by the end of March 2010, the project will be completed and will provide electricity for the national grid.