The Central Highlands has been found to be extremely susceptible to forest fires, according to Forest Management Departments in Kon Tum and Gia Lai Provinces.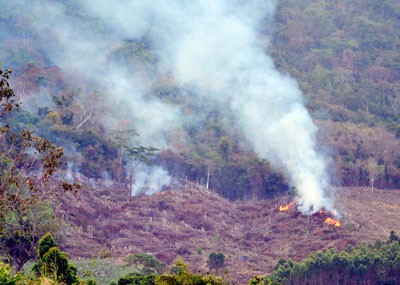 Controlled fires for cultivation are one of reason of wildfires in the Central Highlands (Photo: SGGP)
Gia Lai Province has more than 152,000 hectares dry forests. Kon Tum Province has 40,000 hectares.
The most recent forest fire was in February 2014 when seven hectares were burnt to ashes.
Controlled fires for cultivation put forests in huge danger of wildfires.