The central region's hydropower projects have been established in line with Government policy but the development plans need re-considered said Industry and Trade Minister Vu Huy Hoang at the ongoing National Assembly session in Hanoi on October 28.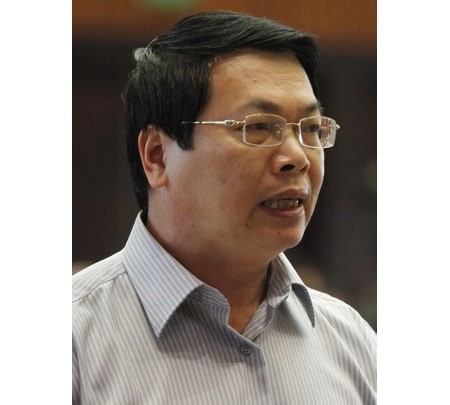 Industry and Trade Minister Vu Huy Hoang
Responding to a suggestion that hydropower projects in the region have been implemented arbitrarily, Minister Hoang said the development of small hydropower projects there were part of the Government's planning strategy.
The projects have been set up with the participation of central provinces and under the Government's direction, not by ministries or agencies, he said.
In the general scheme of the country's power development, there is a specific planning strategy for hydropower, with large projects approved by the Government and small ones by localities under the Industry and Trade Ministry's guidance, the minister said.
The central region's terrain is favorable for developing hydropower projects, he added.
However, Minister Hoang said, hydropower development in the central areas needs to be reconsidered, especially after floodwater needed to be let out of some of the plants in the wake of recent typhoons.