A ceremony offering Banh Tet (cylindrical glutinous rice cake) to Hung Kings has been organized by the Ho Chi Minh City Party Committee, the People's Committee and Viet Nam Fatherland Front at the Ethnic Culture Historical Park in District 9 on January 24.

A delegation of high-ranking officials from Ho Chi Minh City, led by Secretary of the municipal Party Committee Dinh La Thang attended the event.

The ceremony aimed to mark the 87th anniversary of the founding of the Communist Party of Vietnam (on February 3) and the lunar New Year 2017.

The city's official delegates and a delegation from the High Command of the Military Zone No. 7 led by Major General Phan Tan Tai on the same day visited martyr's cemeteries, Doi Khong Ten in District 9 and Lac Canh in Thu Duc District.

Ho Chi Minh City leaders also offered flowers and incenses to statues of President Ho Chi Minh and President Ton Duc Thang at the Ho Chi Minh Museum, Ton Duc Thang Museum and President Ho Chi Minh Statue Park on January 24.

On the day, the delegation of city's officials led by Standing Deputy Secretary of the municipal Party Committee, Tat Thanh Cang visited and paid tribute to the martyrs at Ben Duoc Monument Temple for Martyrs, Cu Chi Martyr Cemetery, Cemetery of credited people and Memorial House for Vietnamese Heroic Mother Nguyen Thi Ranh in Cu Chi district.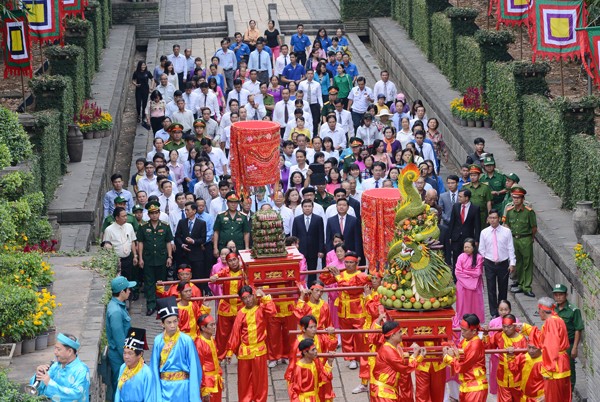 A delegation of high-ranking officials from Ho Chi Minh City, led by Secretary of the municipal Party Committee Dinh La Thang attend the ceremony offering Banh Tet (cylindrical glutinous rice cake) to Hung Kings. (Photo: Sggp)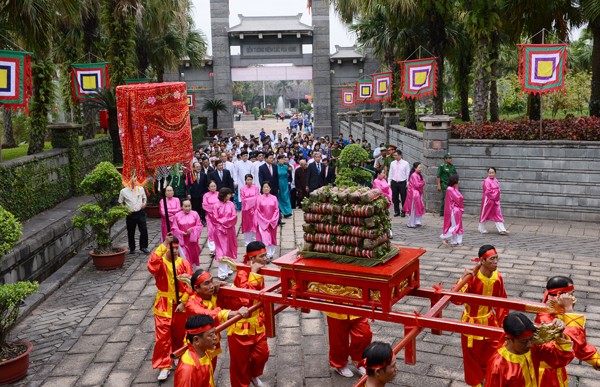 The ceremony offering Banh Tet (cylindrical glutinous rice cake) to Hung Kings in HCMC (Photo: Sggp)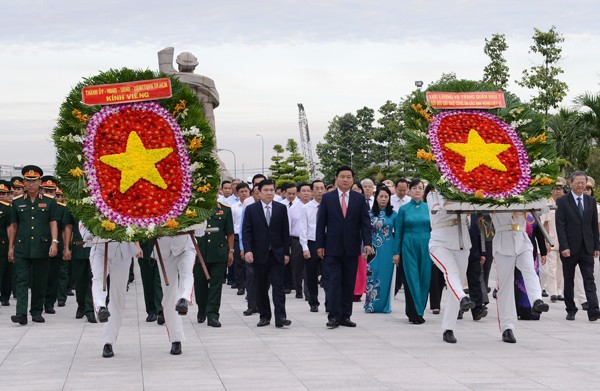 The city's official delegates and a delegation from the High Command of the Military Zone No. 7 led by Major General Phan Tan Tai visit martyr's cemeteries (Photo: Sggp)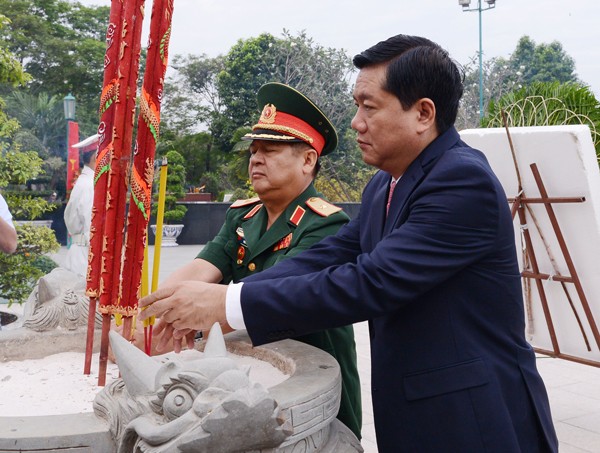 Secretary of the municipal Party Committee Dinh La Thang visits martyr's cemetery (Photo: Sggp)