Thousands of children joined in the 3rd Health Care event 2015 in 23/9 Park on May 30 held by Ho Chi Minh City Department of Health in coordinated with HCMC Group and HCMC Public Health Association.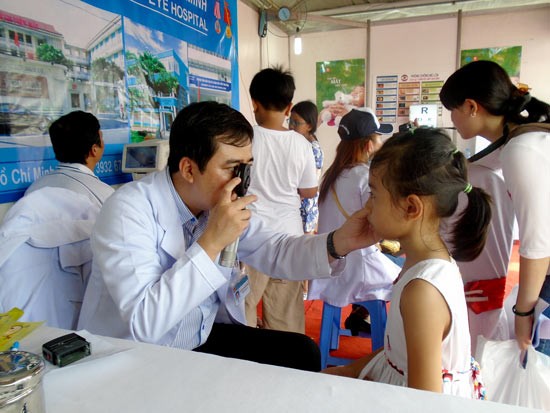 Doctors give examination to children on Children's Day in HCMC -Photo: SGGP
Doctors from hospitals such as Children Hospital's No.1, No.2, Saint Paul, the Trauma and Orthopedics hospital …examined and treated free of charge children on occasion of International Children Day (June 1).
Children besides took part in outdoor activities and enjoyed special art programs. The event will run till 18:30 on May 31.