A project to renovate 2km of Buoi Street near the Thang Long Citadel designed by architect Hoang Thuc Hao has won in a design contest organised by the Vietnam Architects' Association.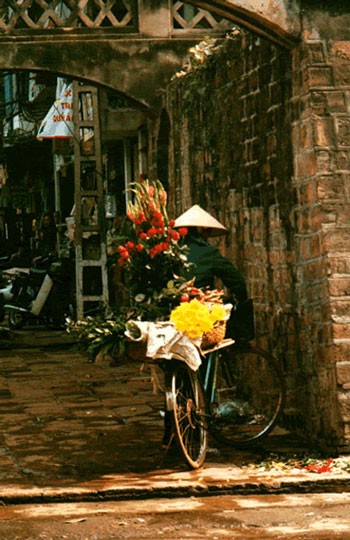 An alley in Hanoi Ancient Town.
The jury said the design would prompt the modern generation to show more interest in Thang Long and its historical and cultural values.
Hao said the theme is to create a new citadel wall from traditional materials, including large brick and laterite and decorate it with ornamental gardens laid out in formal patterns and filled in with annual bedding plants, plus a variety of lighting effects.
"The message conveyed is the citadel was built to defend the peaceful life of the city's resident," he said.
If Hao's design became a reality, it would turn a street arc mainly used now for parking and garbage storage into a beautiful space for community activities, the organizing board said.
The competition called for innovate architectural ideas to conserve and renovate cultural and historical heritage assets. Forty-nine entries were received, including several from abroad.
The organizing committee said the designs would be passed on to the Hanoi People's Committee for references during the city infrastructure development.