Another company was caught red-handed in Ho Chi Minh City yesterday while releasing untreated wastewater into a river by the environmental police.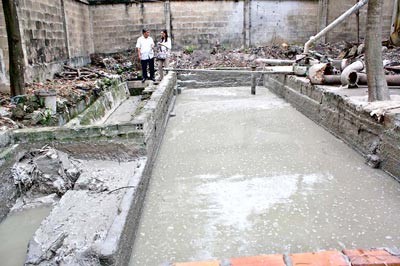 The comany's oudated wastewater treatment system can not function properly(Photo:SGGP)
Hoa Nam Paper Processing Company in Thu Duc District, found polluting the Cai River, has an outdated wastewater treatment system that cannot handle the 100 cubic meters of effluents it produces daily. As a result, the company discharges untreated effluents and sludge into the environment.
PC 36, the environmental police division, ordered Hoa Nam to destroy the pipe leading from its plant to the drainage system.
The Department of Natural Resources and Environment promised to impose appropriate penalties on the company after completing the formalities.