More than 1,000 traffic accidents were reported in Ho Chi Minh City during the Tet festival season, according to the HCMC Department of Health.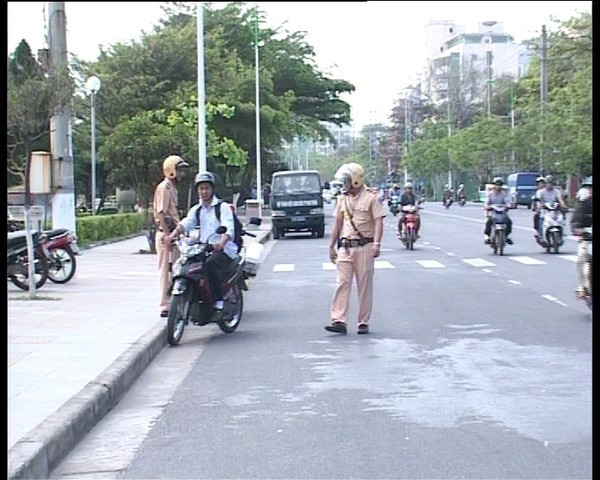 The file photo shows traffic police stopping a law breaking motobike driver in Khanh Hoa Provice..
In just four days, from December 29 to January 3 of Lunar New Year, around 7,198 people were rushed to emergency wards of hospitals in the City. Of these, 1,140 persons were victims of traffic accidents, with eight succumbing to their wounds. More worrisome was the fact that many of traffic accident victims did not wear helmets while driving.
During the first four days of Tet, from February 9 to 12, 234 people died and 147 were injured in 290 traffic accidents that occurred nationwide, as reported by the the National Traffic Safety Committee.
The central province of Khanh Hoa reported five traffic accidents that killed eight people and injured five others. 320 traffic violations were recorded and 84 people received administrative fines.
Meanwhile, the emergency ward of the General Hospital in the highland province of Dak Lak admitted more than 450 patients during the Tet holiday season.
Policemen and traffic wardens in Hanoi were all on duty to ensure order and control of traffic flow to avoid a gridlock in public places such as bus stations, flower markets, agro product markets, music performances and 29 places of firework displays on New Year's Eve.
On the same day, the southern province of Dong Nai also reported two traffic accidents that killed three people, including a Vietnamese-American man.