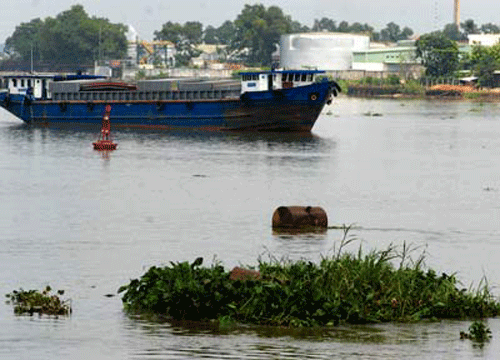 Dong Nai River in Vietnam will be cleaner only when environment projects are carried out. The city decides to support small and medium enterprises with zero interest to imrpove environment poluution
The HCM City Department of Natural Resources and Environment (DoNRE) will give loan with prime rate to small and medium enterprises to improve production and reduce environmental pollution, said an official on April 18.
Nguyen Van Phuoc, DoNRE's deputy director, said two funds with zero interest for companies available in the city include Industrial Pollution Minimization Fund (IPMF) from the city budget and Revolving Fund supported by the Asian Development Bank.
The city targets encouraging small and medium enterprises to improve current polluted environment.
Any firm wanting to borrow loan from two funds should work out a project and mortgage valuable property for 70 per cent of project total in five years. Enterprises must use the loan for improvement of waste treatment and product quality, technology upgrade, manufacturing worth by-products.