Ho Chi Minh City is willing to support the northern province of Phu Tho in realizing its potential, city chairman Le Hoang Quan told visiting leaders of the country's ancestral land on Tuesday.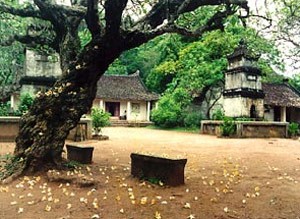 Hung Kings Temple in the country's ancestral province of Phu Tho
Mr. Quan asked his guests to prepare detailed plans and projects in need of investment, after which the city will call for its own enterprises to get involved.
 
Phu Tho chairman Nguyen Doan Khanh said his province "expects the city to care about and help Phu Tho with cultural and historical preservation." 
 
He outlined several projects in need of outside capital and expertise, including the restoration of Thuong Temple inside the Hung Kings Temple Compound, Au Co Temple and Lac Long Quan Temple. Work has already started on the last-named.
 
Other plans are to build a tower commemorating the Hung kings (Viet Nam's legendary founders), a festival center and a "progenitor temple".
 
Construction of a 500-hectare history park inside the 1,200-hectare Hung Kings Temple Compound will begin soon now that the Prime Minister had given his approval. The budget for the project exceeds VND1 trillion (approximately US$62.5 million)
 
More generally, Mr. Khanh asked Ho Chi Minh City to financially support Phu Tho in promoting the traditions of the ancestral land and making the entire nation aware of his province's pivotal role in Vietnamese history.