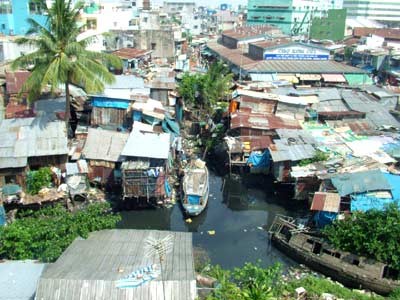 Polluted canals at Dist 8

A meeting to "Clean up the world 2008" was organized on Monday at Bui Minh Truc Apartment in District 5 by the city's Department of Natural Resources and Environment in association with the People's Committee of District 8.
After the meeting, the city's leaders, department heads, and residents planted many green trees, collected garbage, and publicized a program to protect the environment around the city. On this occasion, authorities of District 8 launched a project to clean the district's canals.
Campaign "clean up the world" was started in Australia in 1993 and Viet Nam has taken part in this program for over 10 years.